As of SOASTA 56.21, EC2 Spot Instance Support allows you to bid on spare Amazon EC2 computing capacity. Using EC2 Spot instances can help reduce the cost of running your tests since Spot instances are frequently available at a discount compared to On-Demand. SOASTA bids full price, but Amazon only charges full price if the Spot price reaches that high. Otherwise, Amazon charges the current Spot price, thus reducing your costs.
Reminders About EC2 Spot Instances
The following reminders are important details to keep in mind when configuring EC2 Spot Instance Support.
EC2 Spot instances are best for tests run on a regular basis, where any loss of data is not critical.
EC2 Spot instances may take a bit longer to launch than On-Demand instances.
EC2 Spot instances can only be used for Maestro servers. Results servers and main servers will always be On-Demand.

If you wish to run compositions completely on spot instances, s

ee

 

How to Allow for All Maestros to Be Spot Instances.
Configuring EC2 Spot Instances
Log into your CloudTest instance.
Select

 

Grids

 

on the leftmost panel and click the create new button.
On the Grid Manager dialog box, click the

 

Server Instances

 

tab.
Fill out the appropriate details on the Server Instances screen then place a checkmark next to

 

Use Spot Instances if available.
Note: The checkbox is only available for EC2 Cloud Provider Accounts.
View detail launch/tear down details by going to the

 

Summary tab >

 

Journal

 

tab.
How to Allow for All Maestros to Be Spot Instances
You can change the settings to allow all maestros used by a composition to be spot instances. 
By default, the alpha maestro must use a reversed instance.
1- Go to Server Resources, Server, and choose the Main server.
2- Select Maestro in the Service field, Spot.AllowForAllMaestros in the Known Settings field, and type true in the Value field.
3- Save your changes.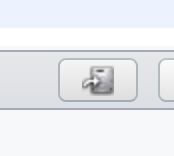 What if my bid is rejected?
SOASTA will fall back to On-Demand instances and retry.
What if my bid is accepted but my instances are torn down?
SOASTA will notify you in the CloudTest user interface. A pop-up message may appear in the Composition Editor, as illustrated below.
Or you can check out the Event Log dashboard for more details, as illustrated below.